Library Presentation
Library Presentation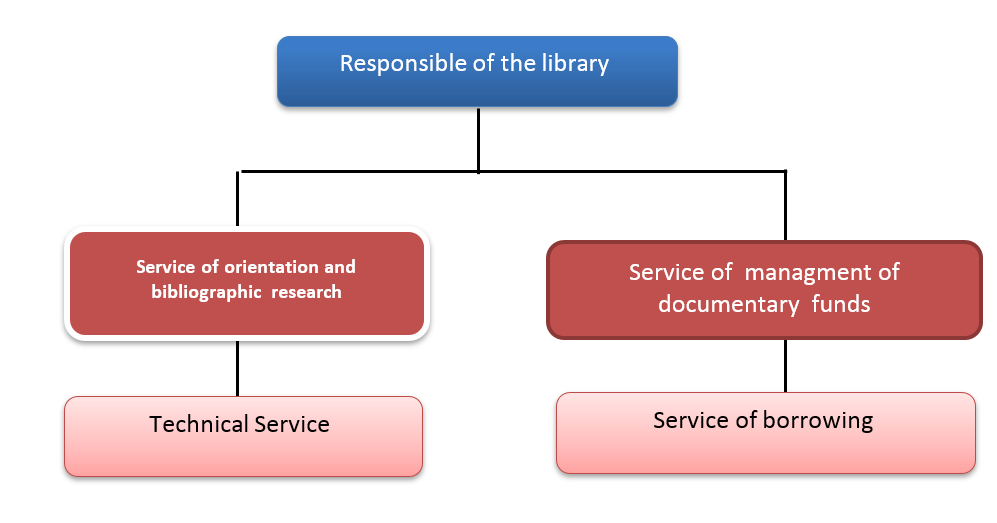 The Library of the Faculty of of letters and languages,  collects the informations and develops, organizes  and  retrieves them  by  various ways in the shortest possible time,  and presents them to students through of traditional and modern services. This is opperation is supported by qualified personnel, scientifically, technically  and specialists in  library science and information.
Titles total number : 63108
Total number of research papers : 6736
Opening hours
Sunday – Thursday : from 8am to 4pm.
Internal regulations
The internal regulations of the faculty library is set to organize the relationship between the library and its users. It is a set of tools and arrangements implemented to receive people in a clear framework defining the licit and the illicit.
To register
-  A copy of the university attendance certificate.
-   Two photos.
-   Work certificate for workers.
Loan conditions
| | | | | |
| --- | --- | --- | --- | --- |
| Users categories |      items      |      Loan period     |      items       |      Loan research papers and theses    |
|  Teachers | 04 | 14 days | 1 | 07 days |
|  graduat Students     | 04 | 14 days | 1 | 07 days |
|  Students  | 02 | 14 days | 1 | 07 days |
Index of books :
| | |
| --- | --- |
| catalog Book - excel - | xlsx |
| catalog research papers and theses | xlsx |
Labrary Catalog search: